Hi all,
I came across these pics of an R4/R5 with what appears to be some kind of M203 grenade launcher..
I believe the photos were taken in 2008 if that helps at all..
Can anyone give any info as to who used them, when, why etc etc.
Thanks a lot
Nick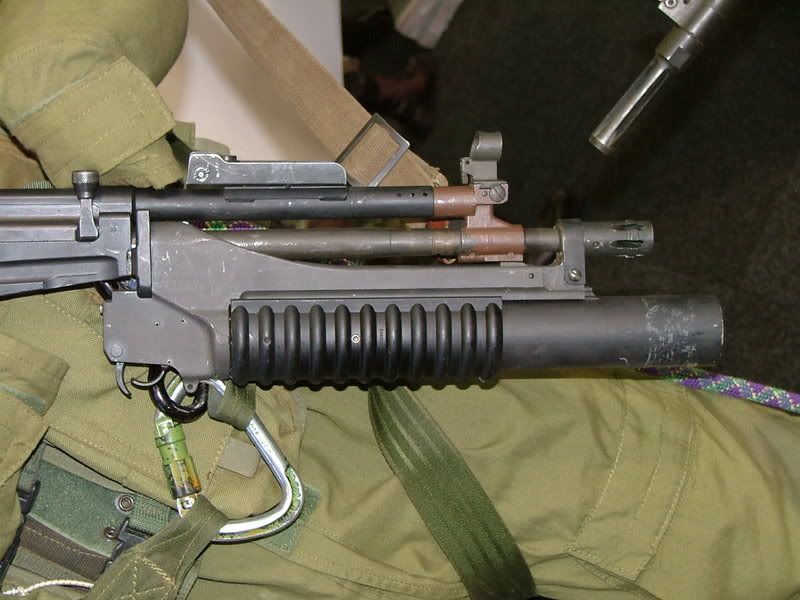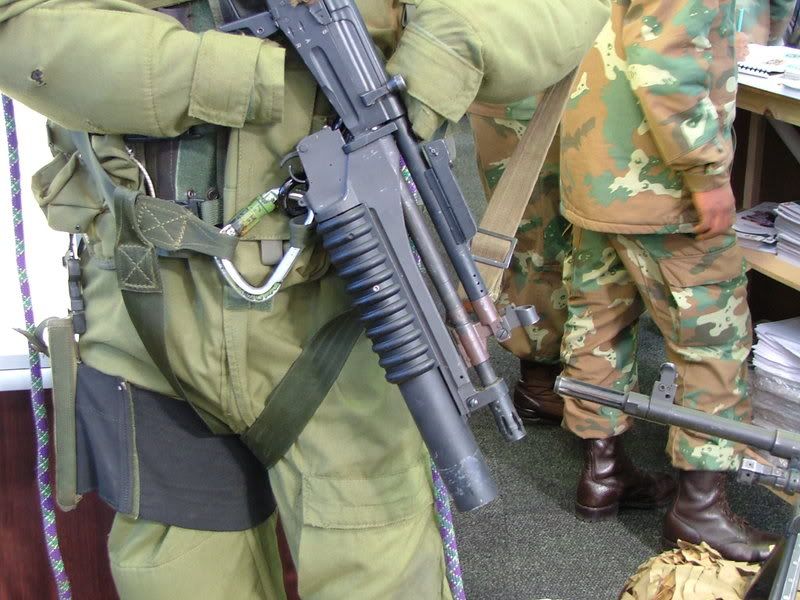 ---
I don't think this is standard, I believe the guys use the MIKOR(?) grenade launcher, Alex was doing a custom build and should know more on the subject
Wez; Sweets; Terror of the Bush
---
I know about the Milkor MGLs just saw this when I was doing some research and wondered if anyone had anymore info as to who its meant to be etc
---
Those photos look like they were taken at a Denel show , or at one of the Air Shows.
Anthony
17
4
---
Moved to SANDF
Richard
---
Yea I think you're right and yea move to SANDF seems right..

Still any idea as to what unit etc might use them?
I seem to remember reading that DLS were releasing UGLs for the R4 series so might be one of them..
---
Posts: 60
Joined: Sat Nov 16, 2013 6:26 pm
Location: Welkom, Free State
Okay.... the weapon is an R5 and not an R4.... it is indeed an SANDF rifle (the brown paint that remains here and there gives it away).... I agree with the others, it is not a standard weapon, but rather a 'concept' weapon. The SAPS have also been experimenting with such launchers in 40mm, as that is now the standard size for anti-riot CS and OC grenades.

I believe this photo is a 'showpiece' for the SANDF Special Forces, and possibly even the Military Police (for crowd control purposes).

I can tell you for certain that it will NOT be used in the SAPS in the future, as we are systematically withdrawing the R5 from service over the next few years. The Special Task Force has such launchers, but fitted to a few FN Stal's and refurbished R1's that they have.... this is at least my viewpoint, hope it helps
Steven
A 20 year veteran..... hoping to survive the next 22 years!!
---
Thank you very much Steven very helpful!!
---
Who is online
Users browsing this forum: No registered users and 0 guests