I'll showcase my build here.
She started life as an used Echo1 M240B purchased from a friend.
Dont have original Pic but she pretty much used to look like this:
My Inspiration:
So here is what is going to or has happaned:
Parts Acquired:
RS Bipod
RS Flash Hider
RS Wood Stock
RS Stock Plate/Tube
RS SADF LMG Sling
RS Flash Hider
RS Carry Handle
RS Ex- SADF FN MAG Tripod! Holy Grail item right here!
RS Magazine Pouch
RS Brokkelbelt, with 150x Deactivated 7.62x51 rounds
Prometheus 6.03mm Stainless barrel
Systema Hopup Rubber
Phase 1
Strip gun down, clean and inspect all parts.
DONE
Remove Laser M240 Trademarks.
DONE
Get receiver Engraved
Get receiver, pistol grip frame, topcover, barrel and bipod Ceracoted Satin Black
Remove ALL picatiny rails - eeeeu -
DONE
Get 2 Mounting pins made for tripod
Tune gearbox.
Reassemble everything.
Rejoice and shoot some terrs!
Phase 2
I would love to install a polar fusion engine into it... but she is expensive...
Polar Fusion Engine for M240B
Regulator, and connectors
Carbon Fibre Air Tank 6800ci?
Remote Coil
---
M240B Receiver Markings Removed
RS Butt Plate Modified to fit Airsoft Receiver (Dremel, sandpaper, file and sweat)
Quick Test fit with Original Rhodesian stock and looking good!
Stocks Compared
Real Wood with Modified mounting bracket and Butt Plate
Original Plastic Stock from Echo1 M240B
Ex Rhodesian Heavy Plastic Stock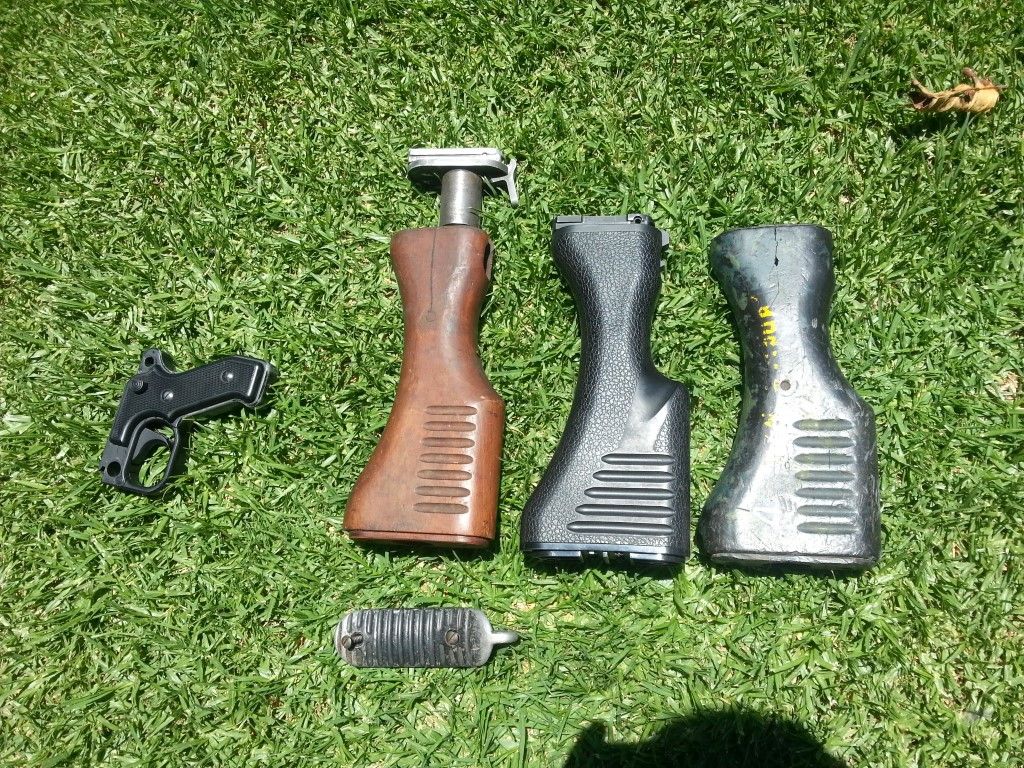 Quick Test fit on the Tripd!
Jaaaaaaaaaaaaaaaaaaaaaaaa!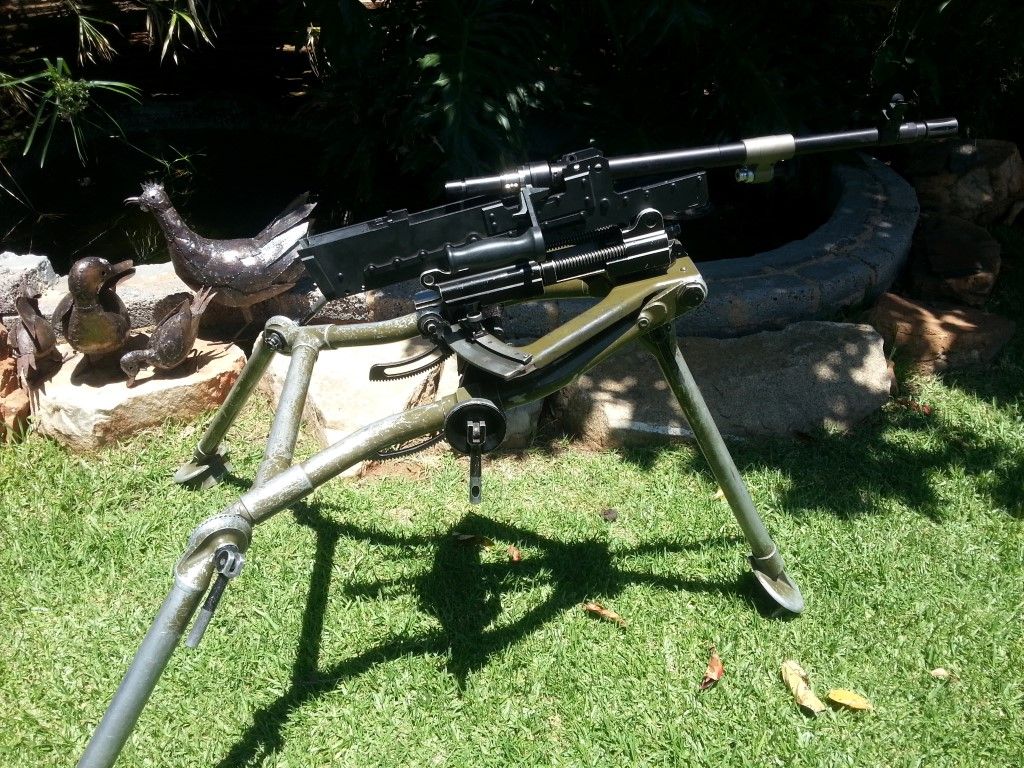 Next up is filling holes (from rails) and preparing the Top Cover
---
Here are the reference pics Im going with:
This is a Borderwar used FN MAG58 with South African Coat of arms, SADF Marks, Belgian trades and BSAP markings.
So she saw duty here and Rhodesia?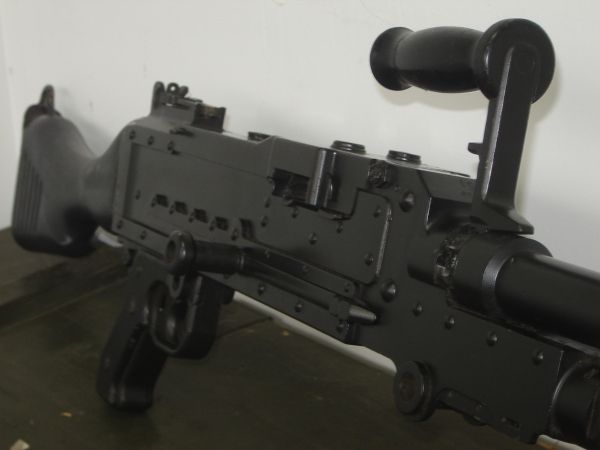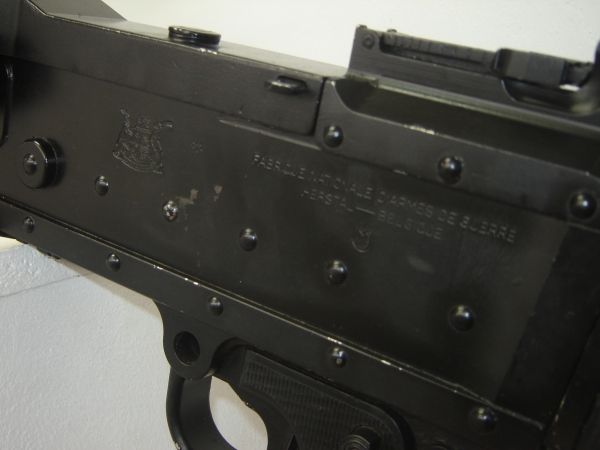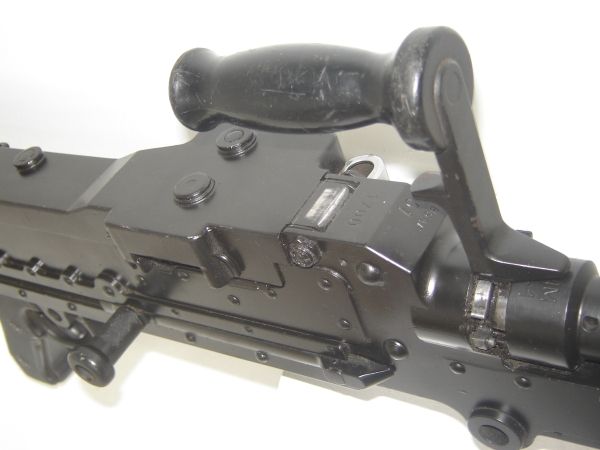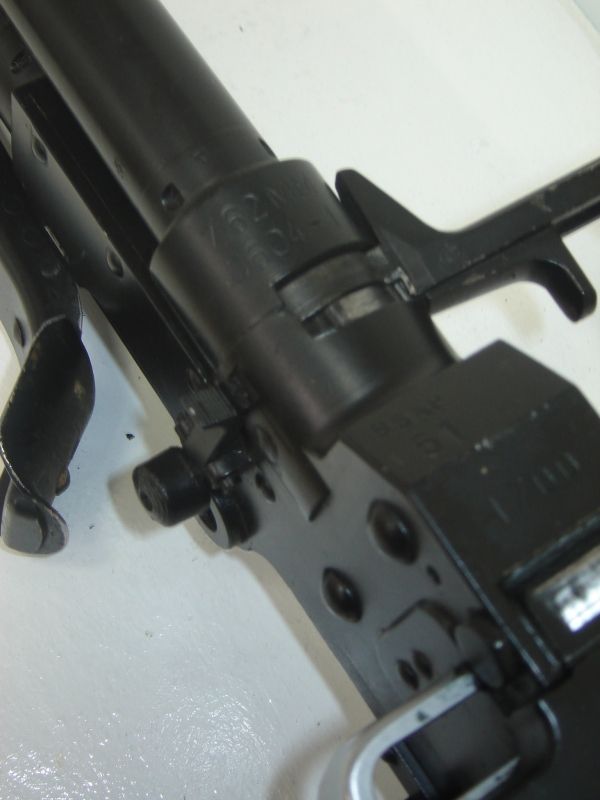 Full Gallery
http://s225.photobucket.com/user/slaaib ... t=3&page=1
---
Posts: 65
Joined: Tue Nov 05, 2013 8:31 am
Location: sun city, north west
great base to work off, bsap...must be patu. very cool

pamwe chete

dylan
Dylan freeman
We made rhodesia great, they made zimbabwe ruins!!! africa is not for sisies!
Pamwe chete!
_________________
fn fal r1 rhodesian - akms - m1a1 tommy -m1911
---
How's this build going?
Wez; Sweets; Terror of the Bush
---
Wez wrote:How's this build going?
Back on track now
---
Build is finally complete
This was her current State:
Going to install the following:
Feedramp
Top Cover
Flashider
Charging Handle
Bipod
Have Engraving done
Some bits to install
Installing Feedramp and Topcover
Flashider adapter and Result:
Engraving Artwork Mockup:
Engraving in Progress:
Paint Prep
Paint
Blueing
Final Assembly in progress
COMPLETE!
---
Excellent build
Richard
---
Who is online
Users browsing this forum: No registered users and 1 guest